Yet a growing number of men and women of all ages swear this is the only thing that's ever worked for them
Did you know taking a baby aspirin 3x a day can actually increase your metabolism?
Or that chewing just one piece of nicotine gum forces your body to incinerate stored body fat?
That sounds hype-y, right? Well, strap in cuz I'm about to drop some knowledge on ya…
When it comes to losing fat, you've probably heard that you need to cut carbs if you wanna lose weight? Maybe you've even tried a low-carb diet over the years. If you did, I bet ya doughnut I can guess what happened:
First two weeks went great – you dropped a bunch of weight. Mostly water, but some fat too. And then…. Nada. Weight loss came to a screeching stop. And… oddly enough. You were cold all the time. Especially your hands and your feet.
Am I in the right neighborhood? Maybe you already know why this happened – without adequate carbohydrates, your body produces less T3. T3 – or triiodothyronine for you science geeks – is a hormone that controls metabolism AND rate of fat burning.
"But if I eat carbs I'll just get fat!" – says you. "Shhhhh, shut your mouth" – says me.
There's a way to eat a boatload (technical term) of carbs without getting fat. Want proof? Peep this medical research study, published in the American Journal of Clinical Nutrition.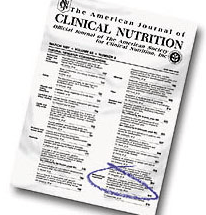 Researchers found a bunch of volunteers and basically crammed bagels down their throat for a week. I'm not even kidding – they overfed these volunteers 1,000 EXTRA calories (mostly from carbs) on day 1.